Since its foundation, TELAR has specialized in this type of work. We understand that sanitation is a key factor for a country to develop. The services for treating and collecting water and treating sewage result in improved quality of life for people, with reduction in childhood mortality, improvements in education, in the expansion of tourism, real estate valuation, in workers' income, in the decontamination of rivers, and preservation of natural resources. For this reason, we execute works in all these segments, from implementing water supply systems to conducting sanitary draining and Water and Sewage Treatment Stations.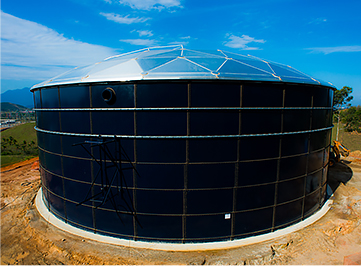 CEDAE – NOVA IGUAÇU
Works for implementation of Water Supply System in Cabuçu, Nova Iguaçu, RJ.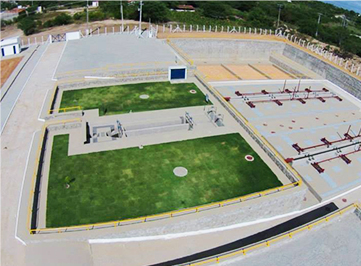 EMBASA – PAULO AFONSO
Execution of works for the sanitary draining system and Sewage Treatment Stations in Paulo Afonso, BA.
IMM MONTEVIDEO – ARTEAGA NETWORK
Execution of works for recovery and expansion of the sewage system (Arteaga network) in Montevideo, Uruguay.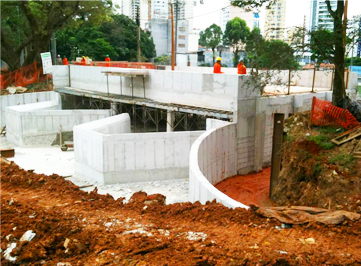 PMSP – ACLIMAÇAO
Execution of construction works and implementation of Operational Control Center for CPTM at the Brás station, Sao Paulo, SP.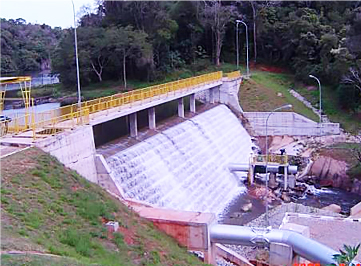 SABESP – CACHOEIRA DA GRAÇA DAM
Execution of the Cachoeira da Graça dam, in the production system Alto Cotia, Cotia, SP.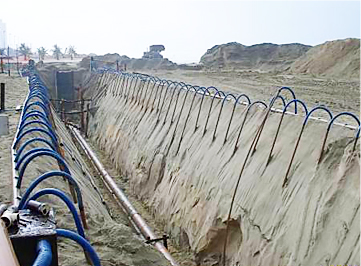 SABESP – TRUNK COLLECTORS, EE AND COLLECTING NETWORKS
Execution of collecting networks, household connections, trunk collectors and pumping stations for the sewage system in Praia Grande, SP.